Safety is our culture
When you hire Solid Platforms, your needs become our needs... and we have your back. 100%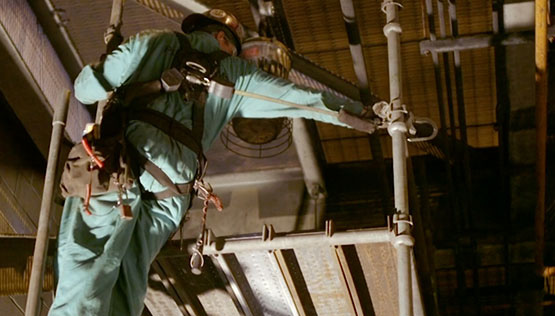 TARGET ZERO
Safety is the greatest responsibility of our company, with our employees being our most valuable resource. Each employee is held responsible to meet and exceed all work activities in compliance with governmental standards, established company procedures and accepted construction safe work practices. Our goal is Target Zero - Every time out.
The Solid Platforms Safety 1st Culture
Solid Platforms, Inc. has established its Safety 1st culture since day one. Our award-winning Safety Program enforces a policy of proactive risk management under the direction of our full-time Safety Director. Below is just a small sampling of the lengths we've taken to ensure the safety of all those on a Solid Platforms job site.
Full-time corporate safety professionals
Safety certified field supervision
Development of site-specific safety policies
Proactive analysis of unsafe conditions or activity
Participate in state and national programs to produce "Best of Class" initiatives
Coordinate and implement safety initiatives in partnership with other craft organizations
Perform specialized safety audits on all job sites
Daily and weekly safety meetings to educate and inform our workforce
Our safety program has been audited and accepted by the following organizations:
Coalition for Construction Safety (CCS)
ConstructSecure, Inc. (CS)
Avetta (formerly PICS)
ISNetworld (ISN)
BROWZ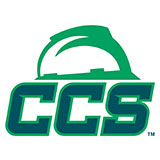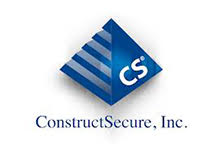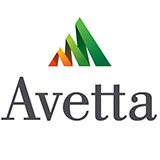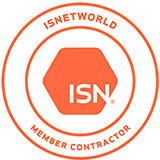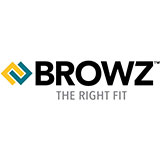 Safety 1st Training
Each member of the Solid Platforms' field operations team is a qualified scaffold erector. We ensure this by employing a daily mentoring program and mandating variants of the following requirements for our team members in the field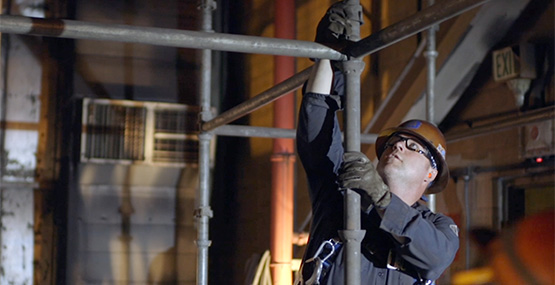 Supervisors & Safety Inspectors
OSHA 30 for Field Supervisors
OSHA 40 for Scaffold Card (includes rigging & suspended scaffold)
OSHA-500+ for Project & Safety Management
First Aid & CPR
Job Hazard Analysis (JHA)
Portable Atmospheric Monitor
Accident Incident Investigation
Substance Abuse Awareness
Competent Level Fall Arrest Inspection
Confined Space Supervisor
Scaffold Erectors
OSHA 10 for all field personnel
UBC 40 Scaffold certification for all Scaffold Erectors
Signal & Rigging certification for all hoisting activities
Substance Abuse Program Card for all Scaffold Erectors