Quality Service
That exceeds the expectations of our esteemed business partners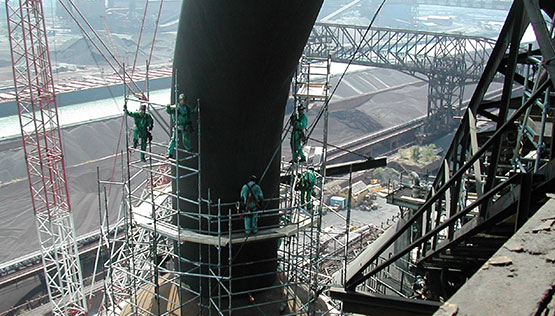 OUR MISSION
To build long term relationships with our customers, clients and employees, so that we may provide exceptional customer services by pursuing business through innovation and advanced technology.
COMPANY OVERVIEW
Solid Platforms, Inc. (SPI) has been established as a premier safety company that erects scaffolds since 1990. Our aggressive business model is based on the accomplishment of serving our business partners in the construction, manufacturing and service markets of North America. Based on the decision of the company to diversify our support services, we have now established ourselves with full service locations in Indiana, Florida, Michigan, Ohio, and Pennsylvania. There is a great need for SPI's certified professionals in the access business to reinforce the ever growing and changing manufacturing and services sector. In addition to providing such services safely and consistently, the professional employees of SPI continually change with all environments to provide any and all support needed by our business partners on an immediate basis – 24⁄7.
Experience
With nearly 30 years of proven industry experience, a multitude of safety awards, long-lasting partnerships, and a portfolio of top-quality craftsmanship - our history defines our experience. Add our recent technological advancements and the collective vision for our future becomes clear.
Purpose
To be a leader in the scaffold industry by providing enhanced safety, services, relationship and accessibility.
Vision
To provide quality services that exceeds the expectations of our esteemed business partners.
Core Values
We believe in treating our employees, business partners and communities with respect and loyal support.
We grow through creativity, invention and innovation.
We integrate honesty, integrity and business ethics into all aspects of our business functioning.
Goals
Local, Regional and National expansion in the field of scaffold services and support
To develop a strong, ever growing base of key business partners and end-users
Increase the assets and investments of the company to support the development of services and reinvest into our valued resources.
To build good reputation in all facets of business and become a key stakeholder in all safe human endeavors.